The Osho Tirth's meditation camp will start from Dec. 9th to 11th.

The participation fee
       〈 3 day's Contribution 〉
Food & Accommodation (total camp)

2500Rs per person for the dormitory.(3 Day's)
3500Rs per person for the double room. It stays by two person per room(3 Day's)

(Single participant who wish for the room, maight will be required to share with the other participant.)

Alien(No Indian)
100 US dollars per person.(3 Day's)


The Sannyas celebration will be held for the new sannyasins. Those who would like to take sannyas, please bring three pictures of yours (face only) for the application.



* For those will come for the camp without reservation 、
  also welcome.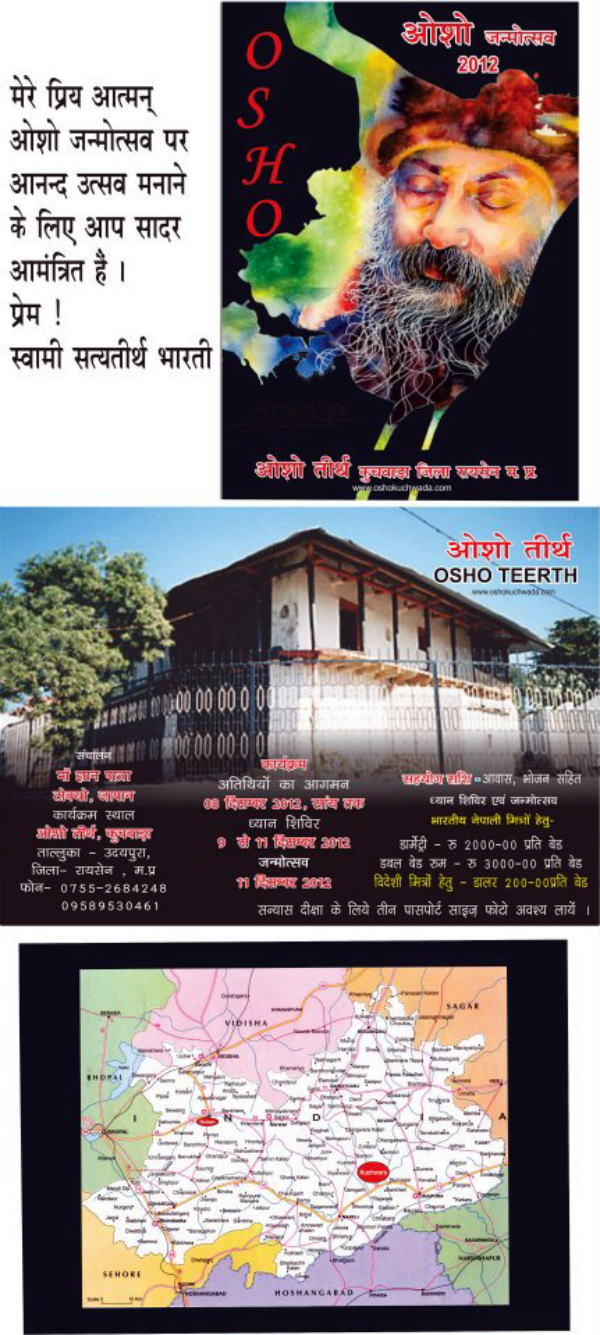 Top Page